Simultaneous Display by Craig Pritchett (IM)
Crawford Macnab
24 September 2009
On Wednesday 24th September 2009, 12 club members and 3 guests took part in a simultaneous display by International Master Craig Pritchett which was the final event forming the celebrations of Edinburgh Civil Service chess club 100 year anniversary.
Craig successfully won all 15 games.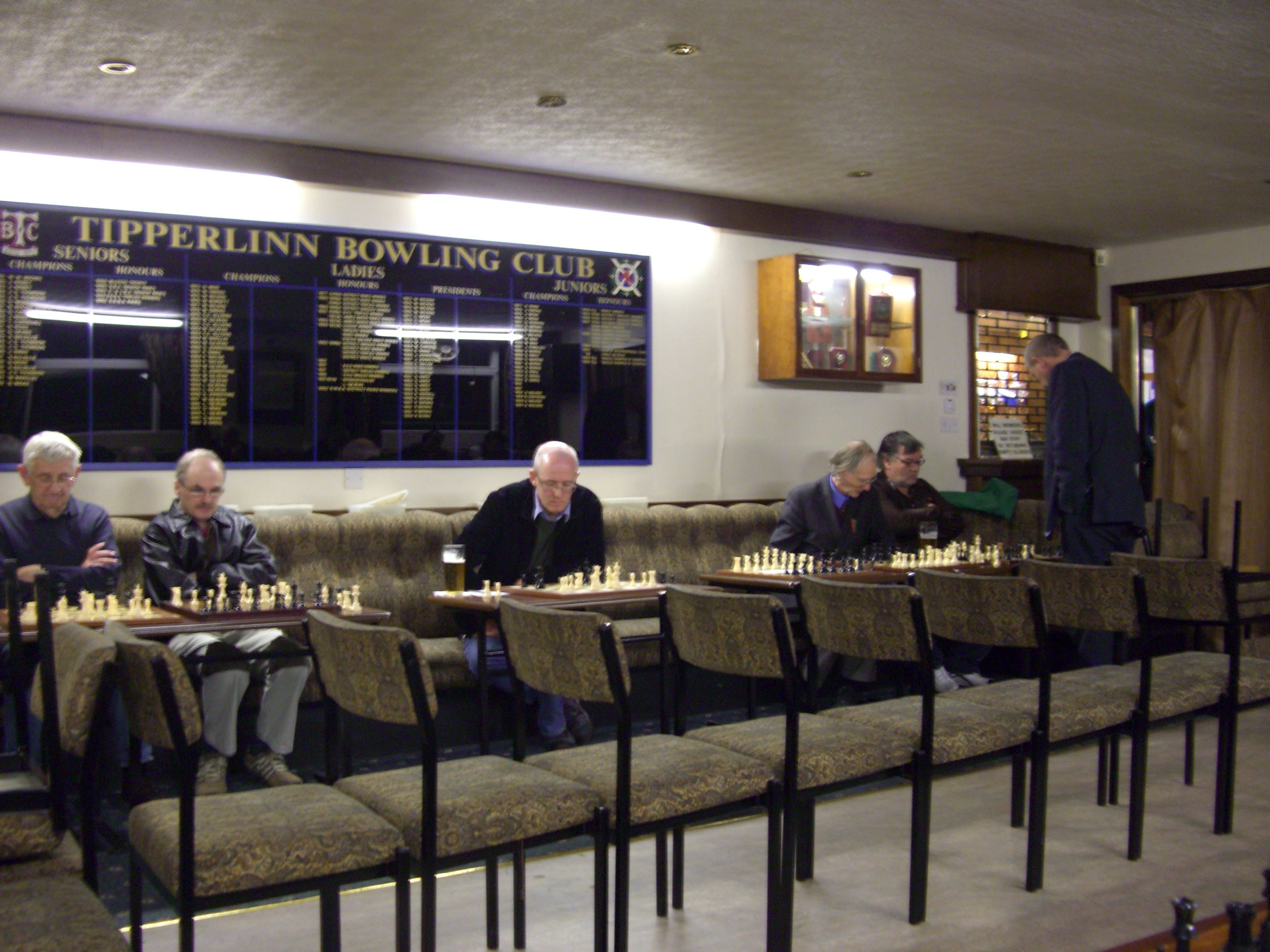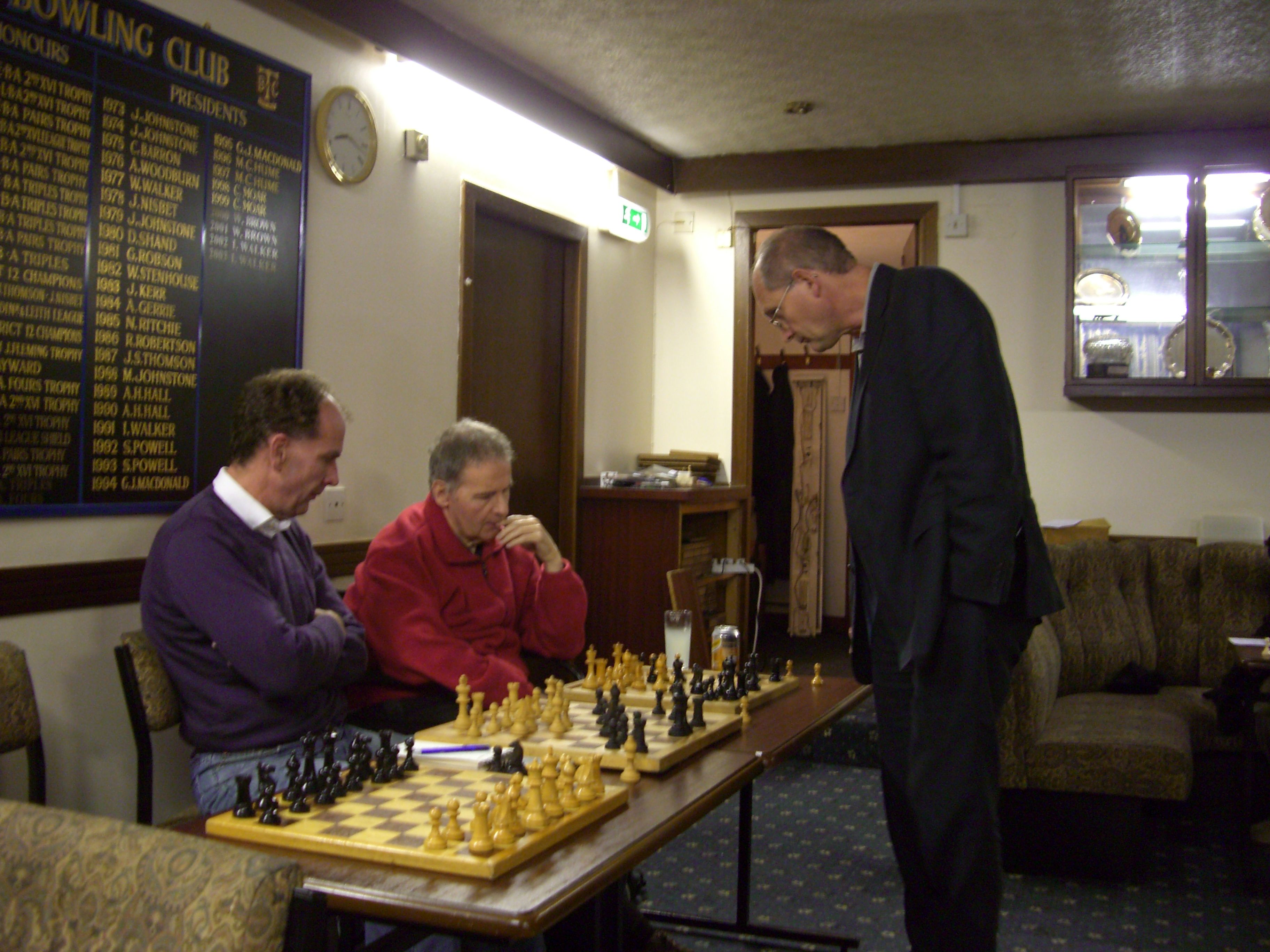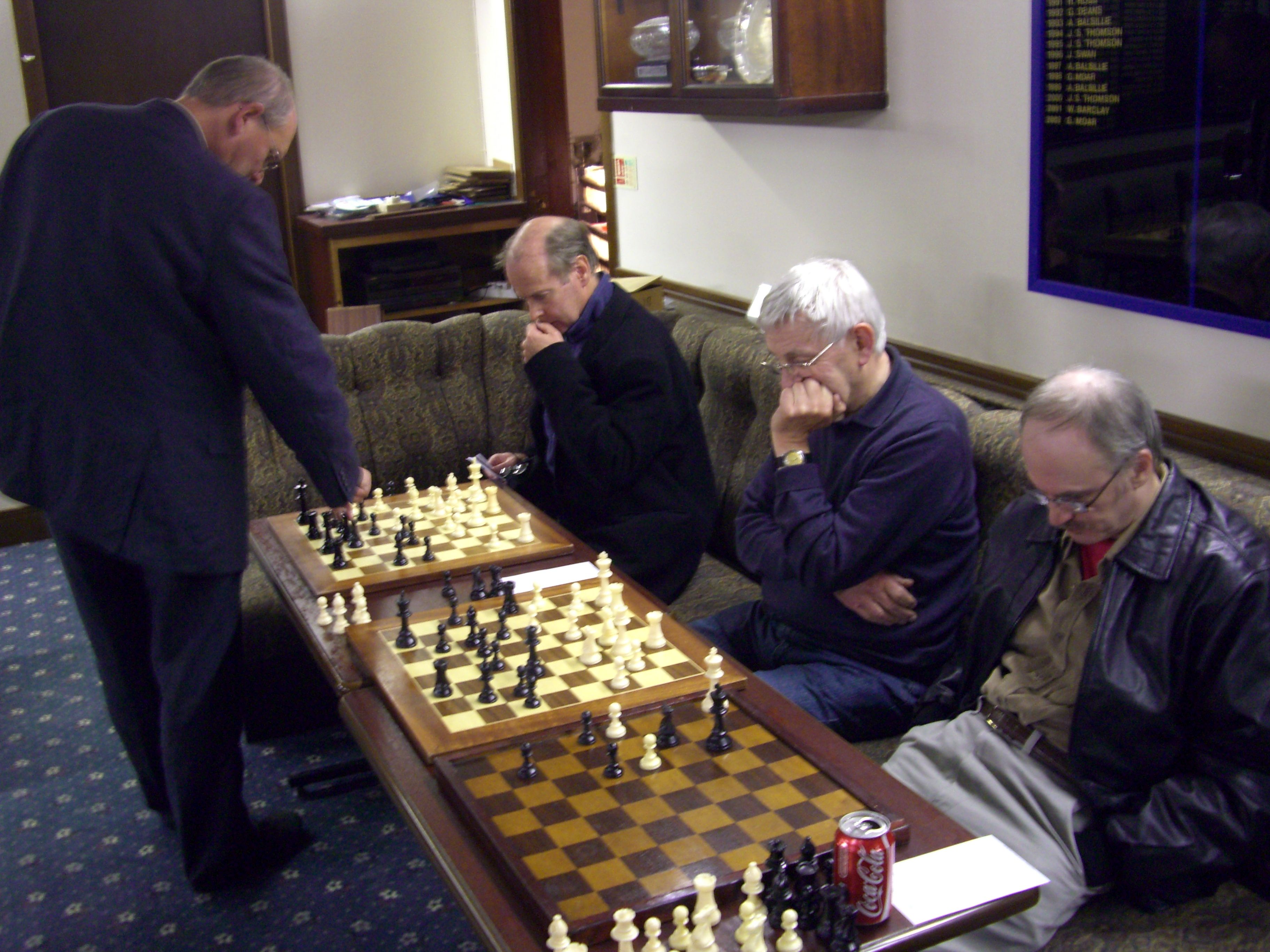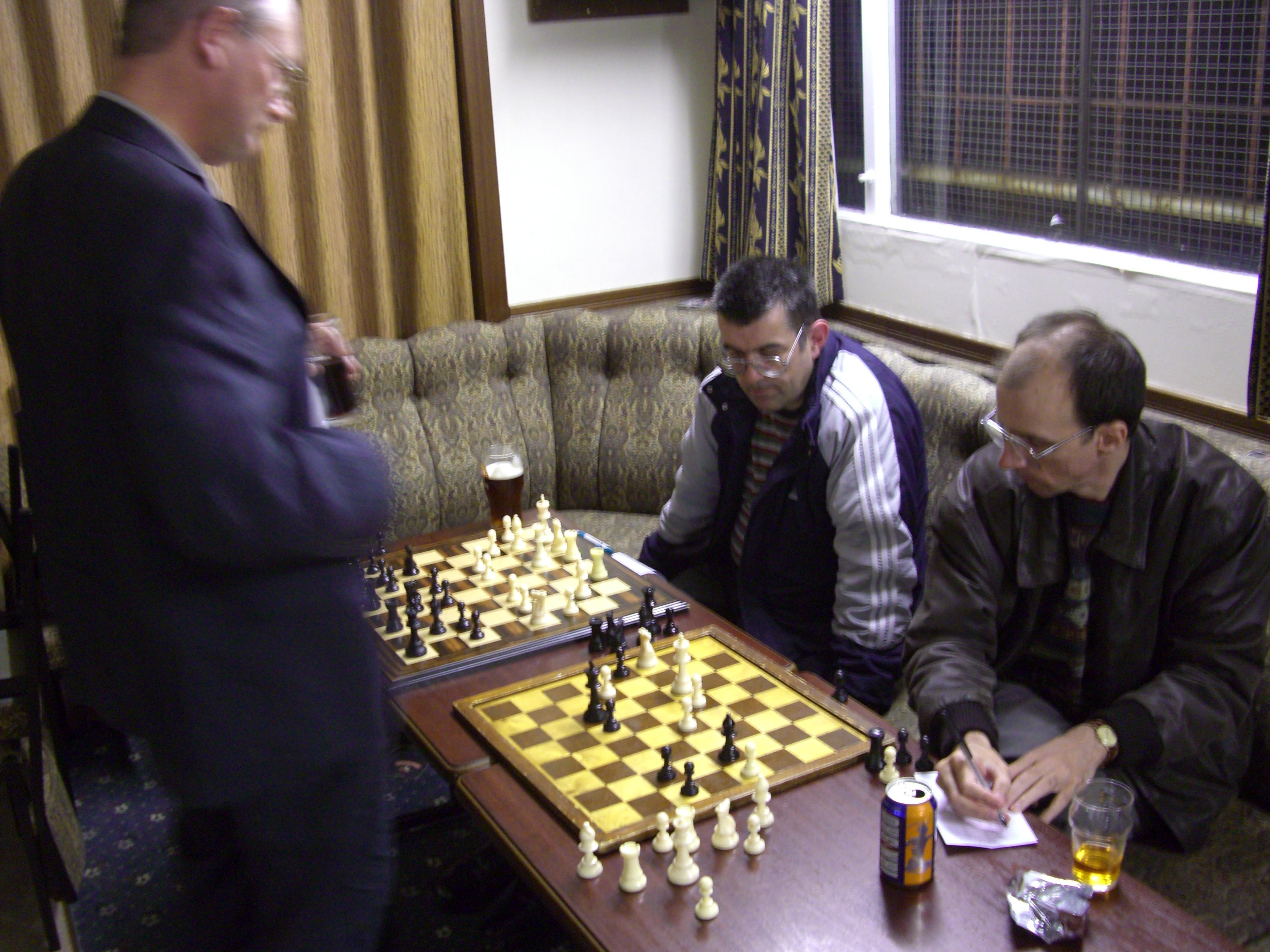 Douglas has just played pawn to g5 checking the black king.
At this stage the chess engine has the position as equal so there was every chance of a draw although Douglas lost in the end. The moves shown are from engine analysis and do not reflect the actual moves played.
Click here for a list of news stories about this competition.