Club Night - 16th May 2022
Crawford Macnab
16 May 2022
Three graded games were played on Monday 16th May 2022.
Wins for Charles, Eric and Stuart.
| | White | | | Black | |
| --- | --- | --- | --- | --- | --- |
| 1 | Richard Josey | | 0 - 1 | Stuart McKinney | 1455 |
| 2 | Gerry Brown | 1435 | 0 - 1 | Charles Gunn-Russell | 1797 |
| 3 | Eric P Smith | 1621 | 1 - 0 | Adam McIntosh | |
Adam is just starting his over the board chess career having played a lot of online chess. One of the challenges of playing e5 against e4 is that there are a lot of different white openings to face. This is one of the reasons I stopped playing e5!
Eric knows his opening theory (and themes) very well and unfortunately in position below Adam ventured 7..d5 which although it does challenge the centre and opens lines for black white squared bishop it is not the best move. White took pawn on d5, castled and with Qb3 got a good attack going.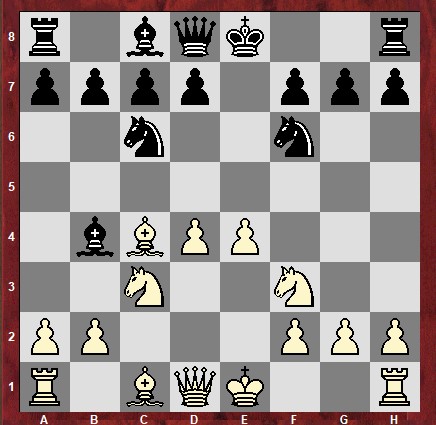 The correct move was to capture the offered e4 pawn with Nxe4 but if you don't know the theory it can be hard to work this all out at the board!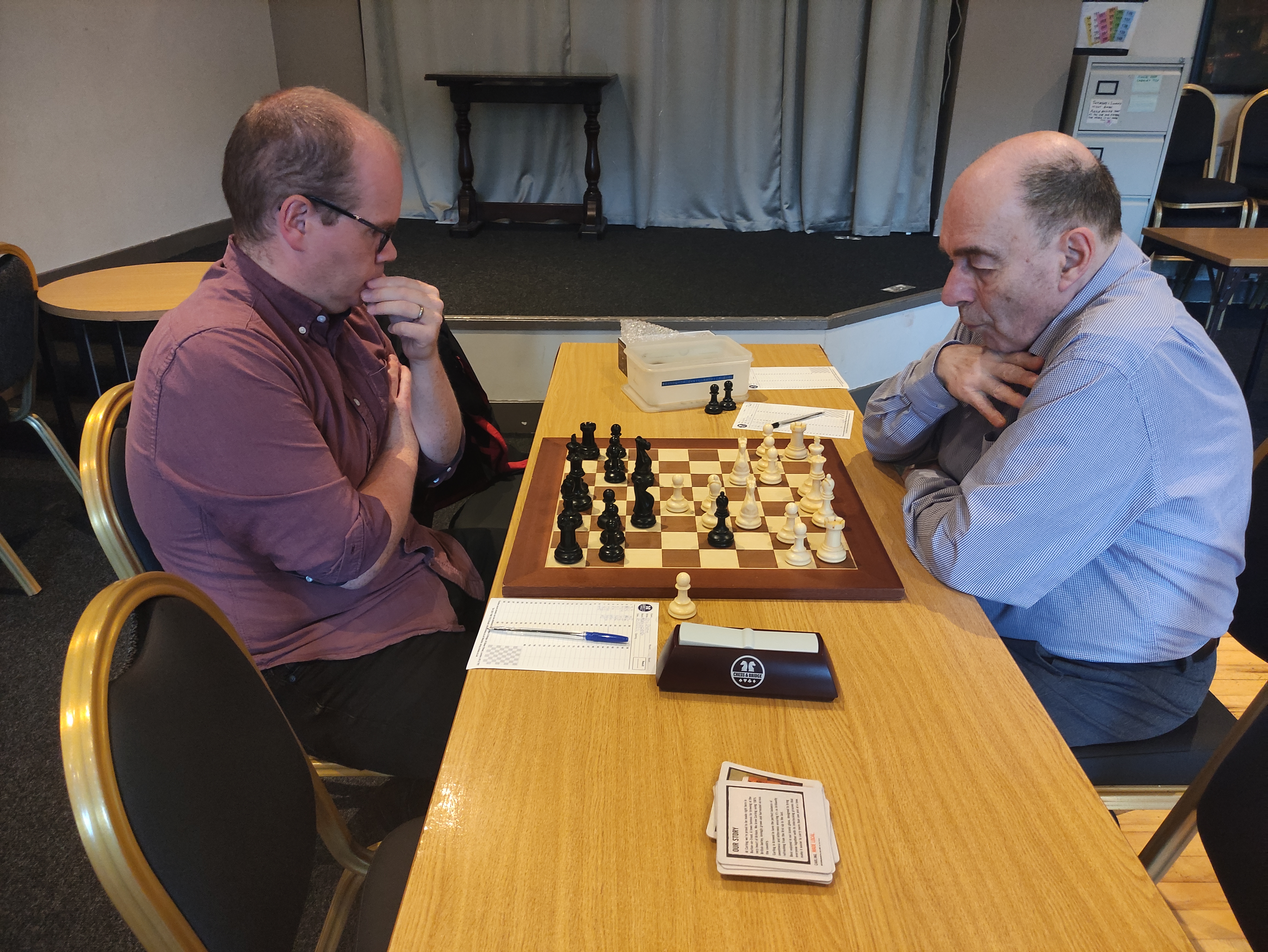 Richard and Stuart played a French Defence where white had an advanced pawn on e5. The focus of the game was around this e5 pawn with black tryng to win it and white looking to defend it. Engine suggests that white should just have ignored this pawn and expanded on queen side with b5 and c4.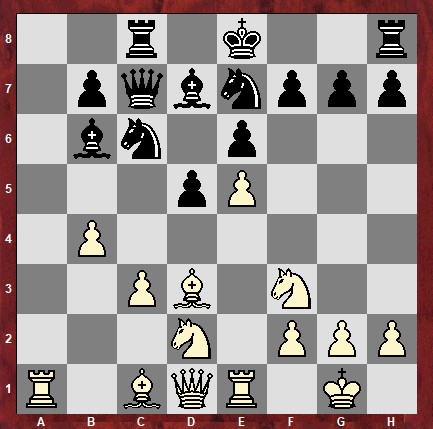 Gerry and Charles played a Ruy Lopez with white having more space and classic pawns on e4 and d4. It looked like white could create some threats against the black king but engine suggests a better approach was to place knight on d5 to support pawn to f4 and fight for the black squares. In the end white lost the pawn on d5 and entered a knight and pawn ending. At move 40 he missed a chance to setup an entry barrier with king and knight.